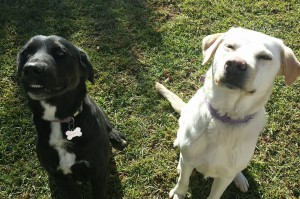 Leaving your pet in the care of others can be daunting. When you do go away, an option is to board your pet at a kennel. The key benefit of using a Kennel is you are leaving your pet with professionals and your pet will have interaction with other animals.
Here are a few tips to help you evaluate a boarding kennel. We strongly recommend you always arrange an inspection to see for yourself. Your instinct is your best asset to decide.
Having shortlisted kennels can you find anyone to recommend it? Vets, Trainers, friends or family?
Does the facility look and smell clean
Is there sufficient ventilation and light?
Does the staff seem knowledgeable and caring?
Are pets required to be current on their vaccinations, including the vaccine for canine kennel cough (Bordetella)? (Such a requirement helps protect your animal and others.)
Does each dog have his own adequately sized and a schedule for exercise?
Are beds to allow dogs to rest off the concrete floor?
Are cats housed away from dogs?
How often are pets fed?
Can the owner bring a pet's special food?
What veterinary services are available?
Are the kennels and play areas free of hazards?