Great Facilities – Great Service – Great Value Rates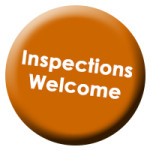 Here at Country Myals we are all about flexibility to suit you and your pet, however, for the safety of your pet and our other guests, there are a few things that are non-negotiable.
We strictly abide by the Kennel code of conduct and require confirmation of the vaccination status of you pet for each stay.
All animals must be vaccinated with C-3 +Bordatella, C-5, C-7, F3, F5. Please note for the health of all our guests have your vaccinations administered at least 2 weeks prior to boarding date.
We are happy for you to conduct an inspection; call to arrange a time to suit.
Bookings
To make a booking please contact Tegan to confirm availability and make your booking. The following form is designed to make your check in faster and easier.
Download our check in form here
Rates
Per animal per night as of 1st November 2019

Medications
We are happy to discuss the medical issues of your pet. Each medication required is an additional $2 per day.