Boutique Rural Pet Boarding
Extended Hours – Day care available – Extended Play
Country Myals Kennel and Cattery is an idyllic rural Pet Boarding
Country Myals is the ideal pet holiday destination when you need pet boarding; even if your feline is fussy or pup precious.
Country Myals Kennel and Cattery is nestled in the hills, on a farm, at the edge of Orange.
Formerly known as Te Aroha, Country Myals offers boutique pet accommodation with personalised service for your pets.
Your pets will spend their time with Tegan and the other permanent farm residents; sheep, chooks and Tegan's own delightful dogs.
Tegan is dedicated to providing your best friend with the greatest care and individual attention, all in a picturesque country cottage setting. Talk to Tegan about your next stay. Contact details are here
"Tegan goes out of her way to make them feel at home…. " read more
---
Pet Boarding for the First Time?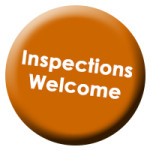 If you are new to pet boarding  we have some helpful tips to help you evaluate the right kennel  and cattery for you. The most important tip is for you to inspect the business and speak to the person looking after your pet.
Arrange an appointment to inspect the facilities and meet Tegan. She will be happy to talk to you about your pet's needs.